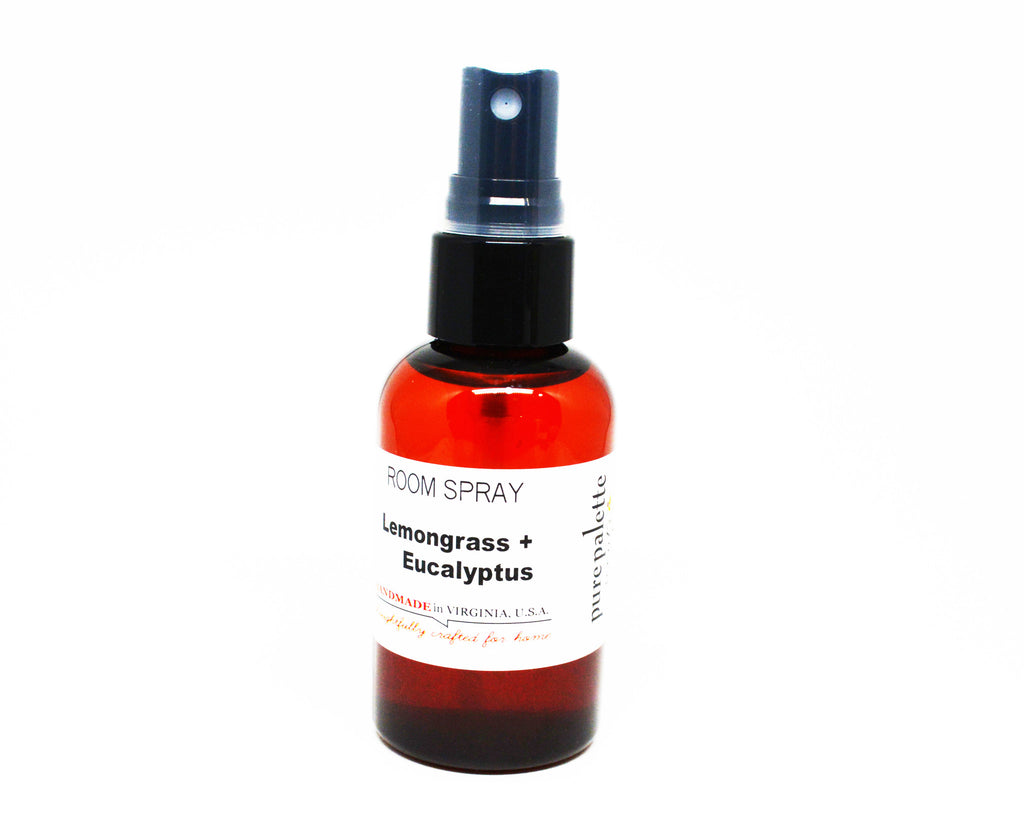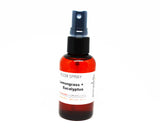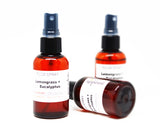 Lemongrass Eucalyptus Room Sprays
Lemongrass eucalyptus essential oil blend has sweet grassy of fresh lemongrass with a hint of minty scent. It helps uplifting your mood and reduces stress.
Pure Palette Scents room sprays are carefully blended in small batches and contains in 2 oz. amber spray bottles and ready to travel with you. Lemongrass Eucalyptus room sprays are crafted with organic Aloe Vera juice, witch hazel, organic black willow bark extract, essential oils. Hope you enjoy our room sprays as much as we do at our home.
To use: Spray in the air in any rooms such as bathroom, bedrooms, laundry rooms and storage rooms and on linens. It also can be used in the car.