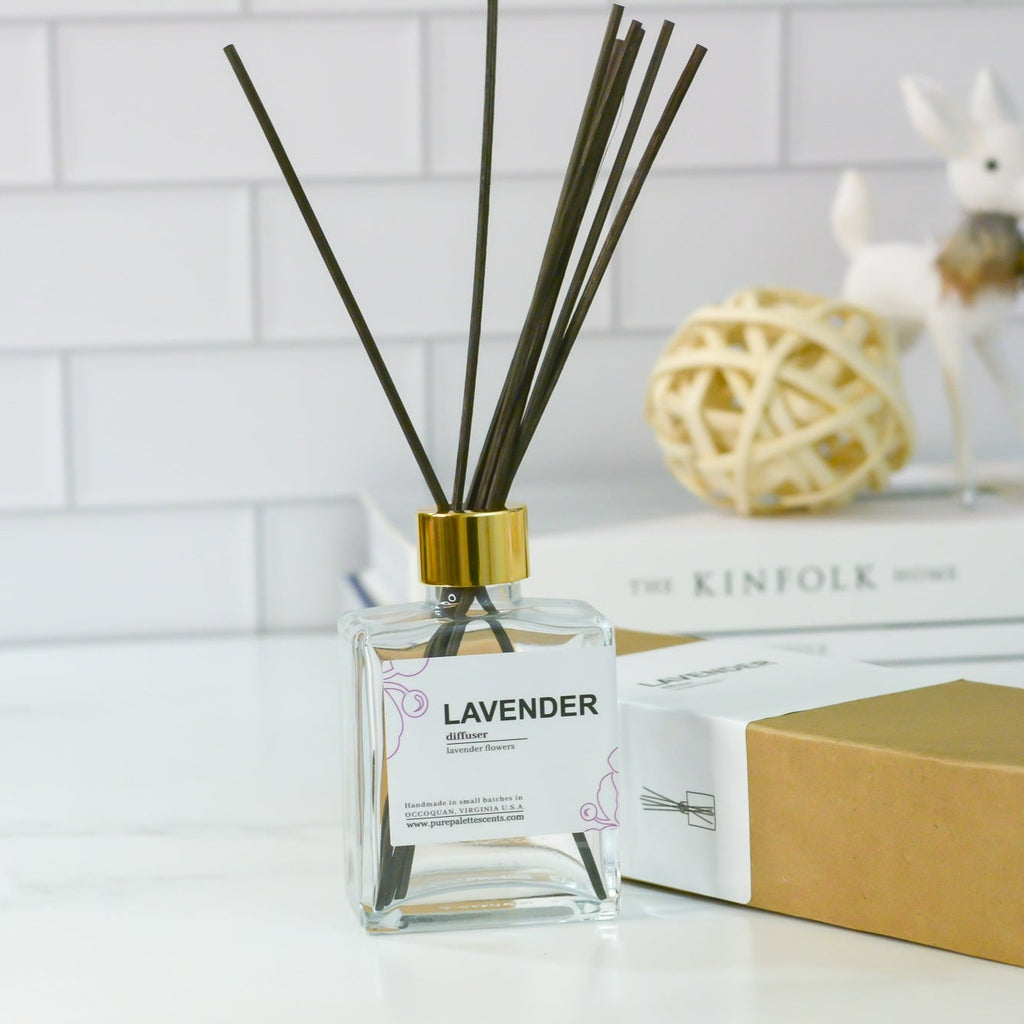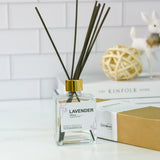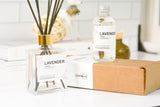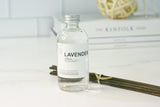 Lavender Room Diffusers
French lavender is a beautiful fresh floral fragrant with a slight spicy warmth and sweetness. Using French lavender essential oil in this diffuser, you will receive an aromatherapy benefits such as stress reduction, relaxing and calming actions, reducing fatigue and inflammatory conditions.
CHOICE TO MAKE....
There are 2 options for you to choose from
1) Diffuser Set - Clear glass vase (2.75" width x 1.5" depth x 4.5" height) contains 5 oz. diffuser oil, 10 (10" long) reeds packet and one decorative chocolate brown wooden cap. All items will be nicely packed in sturdy Kraft gift box.  
2) Diffuser Refill - 4 Oz. refill bottle and 10 reeds packet only.
3) Diffuser Set and 1 - 4oz refill bottle oil and 10 reeds packet.

HOW IT WORKS...
The natural rattan reed sticks draw the oils up and hit the air. Then the fragrance is gently evaporated into the air. For fast effect, placing the reeds and flipping them over right away, and 2 weeks after, you can flip them over again. Refreshing fragrance will fill up your room for up to 4 months.

CARE...

Reed diffuser is a great replacement to candles. Without flame, reed diffusers is creating a warm aromatic fragrant through out your room. If the reeds get a little dry or you want a little stronger scent, you can simply turn them upside down and a fresh wave of fragrance will travel to the top of the reeds.

RECYCLE...

Recycle clear glass vase and handmade pottery can be used as your flower vase. They are beautiful addition to your room.