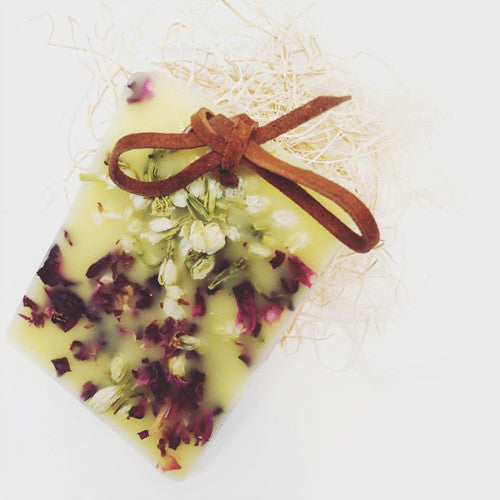 Jasmine & Roses Wax Sachets
Notes of pure roses and jasmine. The Jasmine and Roses wax sachet will create a fresh warm fragrant.
Hang in your closet, or tuck it into your drawer for your dress freshest.
One wax sachet is made of jasmine, rose petals, essential oils, botanical wax, proprietary wax blend, cotton cord. It is packaged in Kraft gift box.
To use, please keep away from heat.
SIZE: 2.5 W x 3.25 L x 0.2 D